Twilert is a good-looking web-based Twitter app that actually offers general keyword alerts, and can potentially be used as a simplified monitoring tool. But for our purposes, we tested it as an @mention notifier.
Amy Mae Turner,  Mashable
---
Twilert searches twitter for specific search terms that you select, and is a great way to find things to retweet and people to follow. I would do a search for 5 or 6 key words that relate to your industry/subject area. Keep an eye on these and refine them over time.
Tamsin Fox-Davies, Constant Contact
---
Track keywords on Twitter and receive an email notification every time they're mentioned. Great for keeping an eye on company names, new products, and branded hashtags.
Kevan Lee, Buffer
---

An application that allows you to receive regular email updates of tweets containing your brand, product, service, and any other keywords that you want to search on Twitter.
Arnold Zafra, Adweek
---

It's easy to track Twitter users who tag your @username in a tweet, but what if they mention you without tagging your @username? Twilert let's you monitor conversations exclusively within Twitter. You can set up an alert for your brand name (think: "Bloomerang" instead of @BloomerangTech). That way, you can respond to tweets that mention you without using your @username.
Steven Shattuck, Social Media Today
---

Twilert works a lot like a Google Alert except it monitors tweets instead of websites and blogs. Set up keywords or terms and get email alerts whenever those are mentioned on Twitter. It's an easy way to keep up with conversations and developments regarding your business, competitors, industry, etc.
Jeff Haden (via anonymous influencer), Inc.com
---
You can either use Twitter Search or twilert. For example, I want to connect with people who do or are interested in competitive intelligence. I set up a twilert which forwards me the Tweets from people who used the words competitive intelligence, just like I do with Google Alerts.
Ellen D. Naylor, Cooperative Intelligence
---
You can go a step further and use a service like Twilert to email you whenever this combination of hashtags appears so you can make sure you're always first to bite when a tasty opportunity arises
Alabosi, Y Tech Consult
---
if you do a lot of promotion on Twitter, you'd be wise to sign up with a service that is specifically dedicated to Twitter alerts (I like Twilert.) This is a great way to be alerted to new content on Twitter that may interest you. The same as with Google alerts, if someone tweets and is asking for a guest post or pointing you to new relevant content, that's a good linking opportunity.
Julie Joice, Search Engine Land
---

Finding Brand Advocates doesn't have to be as difficult as it seems either. Twilert, a Twitter monitoring tool, allows you to save the history of anyone who's ever tweeted about your brand, so that finding the people who tweet often is much easier..
Beth Gladstone, Social Media Today
Using an alert service such as Twilert or Mention makes monitoring what's being said about your brand a lot easier. Use these tools to set up alerts for your brand name, certain hashtags, keywords or even other criteria such as location, so that you will be informed as soon as any of them come up.
Andrew McCauley, Oracle Modern Marketing Blog
---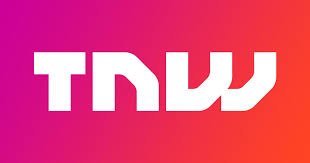 Twilert is a new tool for all the buzz monitors out there. The tool, built by Dan Leech and Codegent of the UK , lets you keep track of particular words/terms mentioned on twitter and be notified via email whenever the words/terms are tweeted.
Zee, The Next Web
---

Parents: Also know there are helpful tools like Twilert to help keep tabs on what's being said about your little Smurf on Twitter.
Social Smurf, HuffPost
---
Twilert is a tool that, like Warble, emails you tweets based on search terms. You'll get real-time emails with tweets about about your brand, competitors, hashtags, or any search term you provide.

What separates them is the thorough search options, allowing you to only receive negative tweets, positive tweets, verified tweets, etc. You can also choose how often you'd like to receive emails to avoid inbox overload.
MICHAEL ILLAS, Mention.com
---
If automation is more your style, These products will become your favorite tool. Simply enter your email address, Twitter name, and the keywords you want to monitor and Twilert/Tweet Alarm will send you an email every time someone mentions you, your brand or product on Twitter.
Joel Windels, BrandWatch
---
You can also use Twilert.com to receive email notification of search results much like Google Alerts. When you find such tweets, take these actions:

People are pissed: help them out

People are confused: help them out

People who have questions: help them out

People are happy: ask them to spread the word

You will find that people are delighted by contact with the company and that no matter how rocky the relationship started out, they usually become fans and evangelists. By simply monitoring what people are saying about you, you're using Twitter better than 95% of the companies out there
Guy Kawasaki
---

Twilerts is the Google Alerts for Twitter. You can use this tool to set up email alerts based on keywords, hashtags, your business name or any other key information. Use this tool to find out what others are saying about your brand.
Rachel Kelsall, Think Digital First
---
Get e-mail which alerts you to Twitter conversations that mention you, your firm, your Web site, a client or anything else. Another service that does this is Twilert. Beats having to monitor Twitter's search page 24/7.
Robert J. Ambrogi, Law.com
---