social media monitoring software
Choosing the best social media monitoring software can be one of your major concerns if you're concerned about tracking keywords, hashtags, accounts, and conversations that are somehow associated with your business. You need to hire an entire team to manage these tasks if you're doing it manually.
And you still fail to keep a track of all the important factors. But if we talk about social monitoring software, they can save you a lot of time by providing the most accurate reports. This article talks about the best software products available in this category. We understand that the needs of businesses may vary based on their size.
Therefore, we've tested different software products to find the best options for different businesses. So, let's take a look at the best social media monitoring software products we've found for different businesses.
There's a great deal of wonderful social media tools out there. Among them are tools built specifically to help you pick out relevant conversations on social media — social media monitoring tools. Some of these tools allow you to monitor multiple social media profiles on the different social media platforms from a single place.
Hootsuite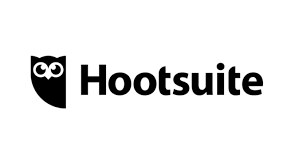 It's not just a social media monitoring software but it's a combination of different social products that can help with running a stunning social marketing campaign. No matter whether you want to monitor your own business or willing to keep a track of the entire industry, this software is here to offer satisfactory results.
It makes it easier for businesses to keep track of different hashtags, keywords, accounts, and locations. It means you'd be able to build an informed and effective strategy with this tool. Sharing the streams with your team is also made a lot easier with this software. Thus, the entire team will start working on a particular goal at the same time.
This software comes with some amazing features. For instance, you can assign a specific post/task to an employee with just one click. Similarly, there are some other features that can ultimately reduce your headache.
Brandwatch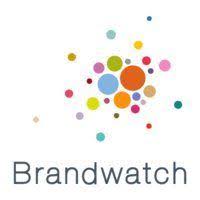 Brandwatch is also an amazing social media monitoring software that provides an all-in-one solution for all your social monitoring needs. You can now keep a track of social web including social networks, video sites, forums, review sites, blogs, and news sites.
It means you won't have to worry about negative reviews anymore as you can address them quickly and efficiently. Similarly, the positive reviews and comments need your attention because these users are promoting your business for free. Therefore, you must appreciate their comment and thank them for a positive review.
TweetReach

TweetReach is a highly recommended social media monitoring software for businesses that want to track their business and industry on Twitter. Although the Twitter analytics tool is also very effective, TweetReach can provide more detailed information about how far your tweets have traveled. Keeping a track of social media discussions is really important these days. Fortunately, you can now make it happen with this social media monitoring software.
Buzzsumo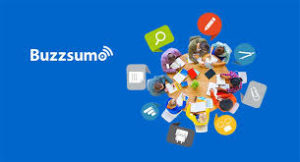 This tool is playing an essential role in streamlining content research. But you may also use it to monitor your brand's performance on Facebook and other social media platforms. You can easily find the best performing content with this social media monitoring software. You may also choose the best time of the day for publishing your posts on social media.
Conclusion
So these are some of the best Social Media Monitoring Software available on the internet. If you want to read more topics like these, then click on this link here and indulge yourself with our vast array of Twitter goodies.
More Social Media Monitoring Insights
We Help Digital Marketers Track Twitter to
discover customers
without wasting time or money.
Start Right Now
"Advanced Search on Twitter but on Steroids."- Neil Patel 

Founder of Crazy Egg, Hello Bar, and KISSmetrics