Monitoring audience behavior is an effective way to make the most of your social marketing efforts. Fortunately, there are plenty of social monitoring tools that can help you out. Nowadays, customers leave their feedback on social media. This is where you can make a huge difference by keeping an eye on what they're saying about your products and services.
A few weeks ago, we shared tips to find the best social monitoring tool for a business. Over time, we've received so many requests from new businesses that were having trouble with choosing the best tool for their needs. Therefore, we've created this post to help the businesses that are willing to choose a social media monitoring tool for their needs.
Best Social Monitoring Tools
When you have the proper data in front of you, you can analyze the information to make informed decisions about how you promote on social media in order to achieve maximum engagement – which, in turn, can increase sales.The key to gathering the data you need is using a great social media monitoring tool, or tools. These programs monitor everything about user behavior – you can track keywords, hashtags, URLs, and much more
Here are some of the best social monitoring tools that can make your social marketing efforts more fruitful.
Awario
Awario has just entered the industry a few years ago but it has built an incredible reputation among businesses. They have a goal of providing affordable services for startups and small businesses. That's not just it. They're also serving the major organizations with some amazing features. This tool helps with monitoring mentions of your brand and competitors.
An amazing feature of this tool is that it finds the top influencers for you based on the industry you're targeting. Moreover, you can get unique content ideas while exploring the guest blogging opportunities. The basic plan is available at $29/mo.
You can test their services with this plan and then decided whether you wish to use their services in the future or not. This tool keeps you informed about brand mentions on Facebook, Instagram, Twitter, Reddit, blogs, and other news sites. So, it's a complete package for all your social monitoring needs.
Brandwatch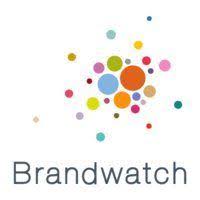 Brandwatch provides reports for top platforms like Facebook, Instagram, Twitter, Pinterest, popular blogs, and news sites. We must say it's an amazing tool for marketing and PR teams. You can analyze the social media posts of your customers to get an understanding of what they expect from you. You can easily measure your marketing efforts with this tool.
Image Recognition is an amazing feature of this tool that makes it one of the best social monitoring tools of all time. Even if you are a non-technical person, you can use this tool to achieve your marketing goals.
Hootsuite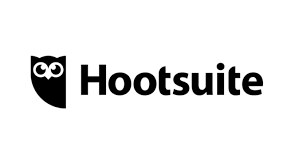 Hootsuite provides monitoring for platforms like Facebook, Twitter, Instagram, and Youtube. This tool is not just limited to social media monitoring but it also helps with publishing and collaboration. Hootsuite is basically limited to the social media tools but you can integrate other tools with it to keep an eye on popular blogs and news sites.
Meltwater
Meltwater is also one of the best social monitoring tools that can solve your problems more effectively. You can monitor several keywords with this tool. It provides useful data from Twitter, Instagram, Facebook, Youtube, and popular blogs. The best thing about this tool is that you can easily customize its dashboard according to your needs. It makes social monitoring more flexible for marketers.
Conclusion
There you have it, These are some of the best Social monitoring tools available on the internet for you to use. If you like what you read, then just click here to read more such amazing articles.
More Social Media Monitoring Insights
We Help Digital Marketers Track Twitter to
discover customers
without wasting time or money.
Start Right Now
"Advanced Search on Twitter but on Steroids."- Neil Patel 

Founder of Crazy Egg, Hello Bar, and KISSmetrics