Find Influencers on Twitter
Are you having any problems when trying to find influencers on Twitter?
This article is designed to solve your problems so you may find the influences more effectively.
The social media influencers can help with growing your brand's position on Twitter and other social media platforms. Usually, big names like David Cameron and Donald Trump come to your mind when you think about influential social profiles. But these influencers are definitely going to help with growing your brand on Twitter.
Who are the key influencers in your industry on Twitter that you need to connect with?

Identifying and building relationships with influencers has numerous benefits – you'll get your content shared, reach new audiences, form partnerships, generate business, and more.
You'd have to find influencers on Twitter that belong to your industry. The relevant influencers can help with growing your sales while allowing you to increase your lead flow.
You can derive immaculate results from this marketing technique if you use it well. This is basically a part of word-of-mouth marketing. These influencers are social media celebrities who have a huge following on these platforms.
Why you should find Influencers on Social Media?
The followers pay attention to everything their favourite personalities use or recommend. This is where you can take advantage of their power to promote your products to your relevant audience. The reason why you should find Influencers on Twitter is that they can help with growing your brand/organization's credibility.
Another reason for finding taking help from the influencers is that they can build your brand's larger following. The most important thing about this marketing technique is that it can ultimately boost your sales while growing the number of leads and conversions.
How to find influencers on Twitter?
We're pretty sure that you're now ready to find influencers on Twitter. So, let's take a look at the methods you can use in this regard.
Determine your Target Audience
The brands usually have a clear picture of their audience. However, it's time to take a detailed look at your audience's interest. Once you've found your target audience, you need to look for influencers who are targeting the same audience. The brands often look for top influencers in their industry but we recommend getting in touch with influencers who are more engaged with the audience.
If you don't have enough time to find influencers on Twitter, you can use the tools that are designed to make your life easier.
Buzzsumo
Buzzsumo is an incredible tool designed for influencers who don't know the strategies that can be used to find influencers on Twitter. With this tool, you can find influencers based on their locations or areas of interest. No matter whether you want to Find Influencers on Twitter, Instagram, or Facebook, this tool is the ideal option for you.
Hootsuite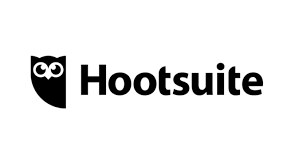 Hootsuite is a great social media marketing tool that has been helping brands for years. This tool enables you to find the influencers in your industry. After monitoring their conversation with the audience, you can decide whether you need to use their services or not.
Trendspottr
This app is specifically designed for brands that are looking for influencers who can promote their brand on Twitter and Instagram. You can use this app to search for influencers who have the same audience as you. The best part is that you can use this app for $4.99/month.
Conclusion
So these are the social media marketing tools available in the market which are dedicated to finding influencers on Twitter that can help you promote your brand and boos you market revenue by influencing other people into buying your products. To read more articles like this one, click on this link here.
Image Credit : RazorSocial
More Social Media Monitoring Insights
We Help Digital Marketers Track Twitter to
discover customers
without wasting time or money.
Start Right Now
"Advanced Search on Twitter but on Steroids."- Neil Patel 

Founder of Crazy Egg, Hello Bar, and KISSmetrics