Social Listening Platforms
Social listening platforms have become a basic need of time. They do not only keep you updated about your favorite celebrities but they also provide you with the most relevant news on time.
Choosing the right platform isn't as easy as it appears to be. Therefore, we've created this detailed post to solve your problem. In this article, we'll talk about some of the best social listening platforms you can use to fulfill your requirements.
We'll briefly describe some useful features of these platforms so you may not face problems with making the final decision. So, without any delay, let's take a look at these platforms.
Social media listening can help you retain existing customers or gain new ones, identify influencers, track keywords and phrases and improve your overall online reputation. To get started, you just need to figure out what your goals are and set up your strategy. Once you have your social listening strategy in place, be sure to pick the best monitoring tool (or tools) to make your program as efficient as possible.
HubSpot
HubSpot is an incredible platform that many international businesses are using for years. No matter whether you're running a small, medium, or large business, this platform can accommodate all your needs in the best possible way. The best thing about this platform is that it enables you to create proficient marketing campaigns. You may also use this platform when distributing content to different social channels.
You can manage your entire team with this tool as it consists of all-inclusive inbound marketing software. Keeping a track of the number of visits has now become easier with this platform. You won't have to shift to different social platforms to share the news as you can simply get it done from this platform with just a single click.
It's one of the best social listening platforms that keep you informed about what's happening on popular social platforms like Facebook, Twitter, Instagram, Linkedin, and even Youtube.
Hootsuite
How can we forget the power of Hootsuite while talking about the best social listening platforms? This platform provides you with a concise dashboard where you can monitor all the brand mentions, comments, and messages without any hassle. It's an ideal option for those who want to track the leads and influencers on different platforms.
Based on your business needs, you may choose one of the three amazing plans offered by Hootsuite. This platform gives you the power to monitor and manage your social media activity more accurately. It also gives you the freedom to monitor your paid social media campaigns separately. You may monitor your performance on Popular platforms like Youtube, Twitter, Facebook, Instagram, Pinterest, and Linkedin.
Buffer
This platform enables you to facilitate your social media and community teams by creating an omnichannel experience. Buffer comes with a centralized dashboard that enables you to respond directly to the users when they mention your brand name. The reason why we've added it in our list of best social listening platforms is that it pulls out the most important posts for you so you may stay engaged with your potential customers.
Sprout Social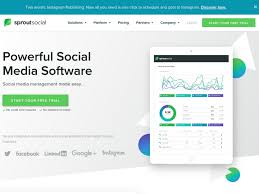 Sprout Social is also one of the best social listening platforms that can help with improving your interactions with the users. You can easily monitor your presence on Twitter with the help of its Twitter Listener Dashboard. The best part is that you can now monitor the brand-specific keywords and direct messages in real-time. So, you must consider using this platform if you want to improve your social strategy most effectively.
Conclusion
Here's all about the best Social Listening Platforms available out on the internet. If you like what you read, be sure to learn more about Twitter and Twilert by pressing on this link here.
Image Credit : https://www.whytecreations.com/blog/the-best-social-listening-tools-2018.html
More Social Media Monitoring Insights
We Help Digital Marketers Track Twitter to
discover customers
without wasting time or money.
Start Right Now
"Advanced Search on Twitter but on Steroids."- Neil Patel 

Founder of Crazy Egg, Hello Bar, and KISSmetrics