Are you willing to transform your content marketing in 2020?
We believe the hashtag research tool is the best solution to your problem. The use of hashtags has become mandatory for social media marketing campaigns, especially when you're running a campaign on Twitter. The reason why Hashtags are important for your campaign is that they help with increasing your engagement, categorizing posts and attracting followers.
Most importantly, hashtags help you with reaching out to your target audience. The statistics show that the posts with one or more hashtags get better engagement as compared to those that do not have any hashtags.
Hashtags are an integral part of finding and joining social conversations on a number of platforms, including Twitter, Instagram, and Pinterest. If you're a brand, hashtags can help you to build brand awareness, connect with your target audience, and start and participate in conversations related to your products. They're also essential for community building, as well as for the creation and curation of user-generated content.
You can only enjoy these amazing results if you're using the right hashtag research tool.
Finding the Best Hashtag Research Tool
In this article, we're going to talk about the tools that can bring your marketing campaign to the next level. So, without any delay, let's take a look at the hashtag research tools you can use to boost your growth on Twitter.
Hootsuite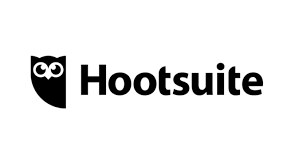 Hootsuite is undoubtedly the best hashtag research tool that can boost your marketing campaigns on Twitter. Many people use this tool to manage their posts on Twitter, Facebook, and other social media platforms. But only a few people know that it can also be used as a keyword research tool.
This tool keeps track of your tweets and it suggests the hashtags that are perfect for your industry. However, you'd have to turn on the keyword suggestion feature to get the best hashtags for your tweets. This tool provides a detailed analysis of how your tweets are performing at different times of the day.
Hashtagify
Hashtagify is a remarkable tool that can bring your marketing efforts to the next level. This tool is not only useful for Twitter but it also helps users who are trying to grow their profile on Instagram. This tool creates the top ten hashtags based on your event or brand. These hashtags come with a detailed report of how they will help with growing your levels of engagement on Twitter. With Hashtagify, your social media team can choose the perfect hashtags for your brand because its library is regularly updated with trending hashtags.
Popularity Trend
This tool provides you with a detailed analysis of hashtags you're planning to use for your marketing campaign. The easy-to-read charts and graphs enable you to improve your future marketing campaigns. This tool suggests the methods you can use to build a better connection with your audience.
KeyHole
This powerful tool doesn't only track the hashtag's performance on Twitter, it can also track the keywords, usernames, and URLs. The best thing about this hashtag research tool is that it helps with outranking your competitors because it provides a detailed report of strategies your competitors are using to increase engagement on different platforms.
Twitter Advanced Search
If you aren't ready to use a premium keyword research tool, you can take advantage of the advanced search tool offered by Twitter. With this tool, you can search for different hashtags of your relevant industry. You can apply different filters to find the best results for your needs.
That's what you need to know about Hashtag Research Tools on Twitter, If you want o learn more about Twitter Tools, you can read some of our other posts to read more of your posts, click here.
Image Credit:
More Social Media Monitoring Insights
We Help Digital Marketers Track Twitter to
discover customers
without wasting time or money.
Start Right Now
"Advanced Search on Twitter but on Steroids."- Neil Patel 

Founder of Crazy Egg, Hello Bar, and KISSmetrics