Looking for a reliable Social Media Search and Analysis tool?
Social Mention can easily accommodate your business needs. The tool collects data from different platforms to keep you informed about what's happening all over the internet.
You can now get the entire information on your radar by finding out what people are saying about your brand. The tool is quite simple to use. All you need to do is visit their site and enter your brand's name in the search box.
It will show you a detailed report of what users think of your brand. With this tool, you cannot only track the brand mentions but you can also communicate with the users in real-time.
Benefits of using Social Mention
Social Mention is a simple to use social media search tool that aggregates user generated content from across the internet into a single stream of information. It's a social media monitoring tool that allows you to track and measure what people are saying about your brand anywhere on the globe, in real-time.
Here are some amazing benefits you can enjoy with Social Mention.
Find Who is Talking About Your Brand
The first step towards improving your social media strategies is to monitor the comments of customers about your business. This tool provides a detailed report of social media platforms as well as news and other publications. The tool provides real-time reports without any delays so you may prepare an instant plan for promoting your services.
Gain Customer Insights
If you aren't paying attention to what customers are expecting from your brand, you'd soon disappear from the market. The customers like to use the brands that listen to their requests and make changes accordingly. You can make certain changes to your products to meet the demands of customers. We bet you'd see a significant boost in your sales if you started paying attention to the requests of your customers.
Manage Online Reputation
Now, this is the most important feature of Social Mention that makes it mandatory for all types of business. There is no doubt that the customers often mention brands when they're praising their services. But sometimes, the customers also leave negative comments about a brand when they don't like a product or service.
This is where you may lose your reputation if you didn't respond to these comments on time. In fact, you should also respond to the positive comments as it helps with building a strong relationship with your customers.
Customize your Marketing Strategies
If your current market strategy isn't working according to your requirements, it means your customers are expecting something different from you. With Social Mention, you can find out the requirements of the customers and change your marketing strategies accordingly. It saves a lot of time while allowing you to boost your sales.
Perform Sentiment Analysis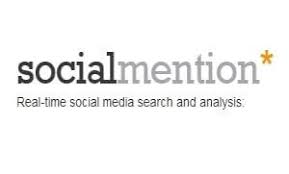 The sentiment analysis is the most prominent feature of Social Mention. It highlights the positive and negative comments separately so you may quickly respond to the comments that require more attention.
Monitor All Social Media Platforms
The best thing about Social Mention is that it can collect data from all the social media platforms including Instagram, Twitter, Facebook and more. So, you won't have to open multiple tabs to check your performance on these platforms. You can simply run a search on Social Mention and it will show you all the results on one page.
Conclusion
That's all about Social Mention. It's an amazing tool to work with and grow your business along the way. It helps you keep track of your social handles very efficiently. If you wanna learn more about Social Mention or such, just click on this link here. 
Image Credit " https://brandmentions.com/socialmention/
More Social Media Monitoring Insights
We Help Digital Marketers Track Twitter to
discover customers
without wasting time or money.
Start Right Now
"Advanced Search on Twitter but on Steroids."- Neil Patel 

Founder of Crazy Egg, Hello Bar, and KISSmetrics